I'll be reading How Do You Know on October 2, 6 PM in New York City 42 West 17th St. Come along! This is a panel with 3 other children's book writers. They are asking for RSVPs here.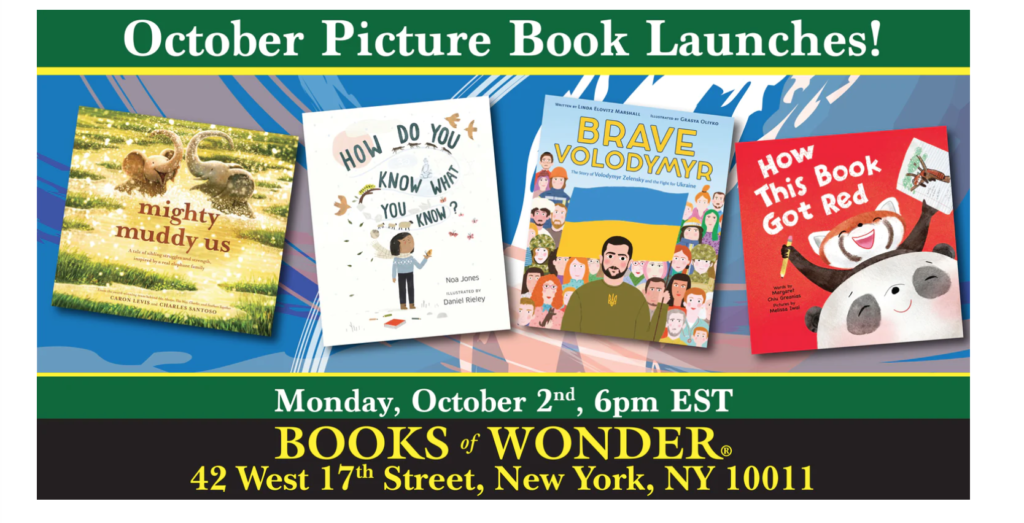 Join Books of Wonder for This Exciting Picture Book Event!
These four inspiring tales are full of heart and perseverance, and are sure to inspire you and your young readers! Join a little red panda as she sets out to garner more visibility for her species, read all about the strong president of Ukraine, then follow a child and their dad as they romp about in the snow and spend some quality time together, and lastly, join two adorable elephant siblings as they take on the world together!
Join us in-store to meet: